7th June 2020:
Welcome to our Online Sunday Service at Llanelwy Community Church.  Feel free to use this service whenever you want. However, the idea is that, if you can, to start at 10:30 on Sunday. During the service, (after an item) please add a comment on our facebook page to encourage a feeling of togetherness. Or send us a comment or greetings if you've done this at another time.  Our theme If you have children, you might want to print out the map of Paul's 2nd missionary journey (or have it ready on a second screen before you start).  Also, why not collect together a few things that you would take on a trip away!  in our prayers of intercession this week we pray for our Black friends, saying Black Lives Matter. Standing with them and standing against racism.
Then, at 11:45 on Sunday, we'll have a zoom meeting at https://us02web.zoom.us/j/82813312027. If you click on this link now, you can download the zoom client (which is free) so you are ready to go, or just use the webpage to join. Or you can dial in using the numbers below. If none of that works for you, please simply ring other people in the congregation or do a messenger-group-chats together (or however you do online chats!) encourage one-another and generally catch up with one another.
Please click on each item and read, or listen to the item, then when you are finished, come back to this page and click on the next item.
[You should be able to click on the minimised embedded picture (which avoids adverts) and you can then maximise this to fill the screen.  Other links are also included in case of issues.]
Sunday Service 7th June, 2020
All-age Welcome and Call to Worship: (click here to watch)
All-age song
Map of Paul's 2nd Missionary Journey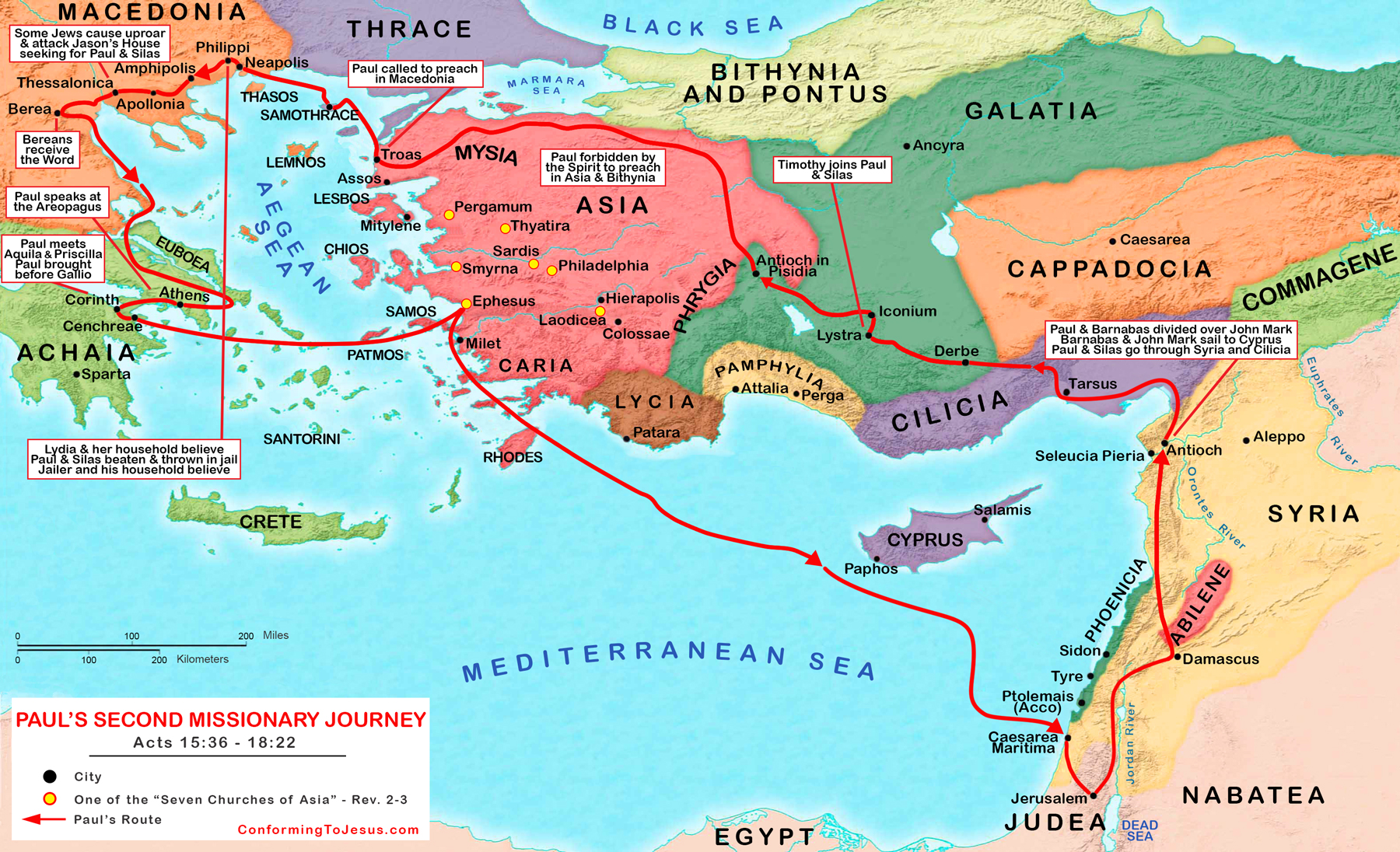 All-age address: (click here to watch)
Music
Bible Reading: Acts 16v6-15 & v40 & Philippians v1-2: (use link to Watch or start video and use the lower link to read at the same time or afterwards)
and/or read here:
Music
Prayers of intercession (Alan): click here to watch
Music
Blessing and the Grace (click here to watch)
and/or read here:
May the grace of our Lord Jesus Christ, and the Love of God and the Fellowship of the Holy Spirit be with us all. Now, and for evermore. Amen.
Please ring each other and/or message each other to encourage and bless one-another.
If you are able, please join us for 'post service coffee' by zoom video conference at
https://zoom.us/j/82813312027 (Meeting ID: 828 1331 2027). 11:45-12:15
Sunday Evening
On Sunday evening, join this week's Prayer broadcast https://www.baptist.org.uk/Groups/338268/Prayer_broadcasts.aspx